The Harami pattern is found on the Japanese candlestick chart. Her name in Japanese means pregnant woman. It has the shape of two consecutive candles, one large and the second small. The pattern indicates the possibility of a change in a trend.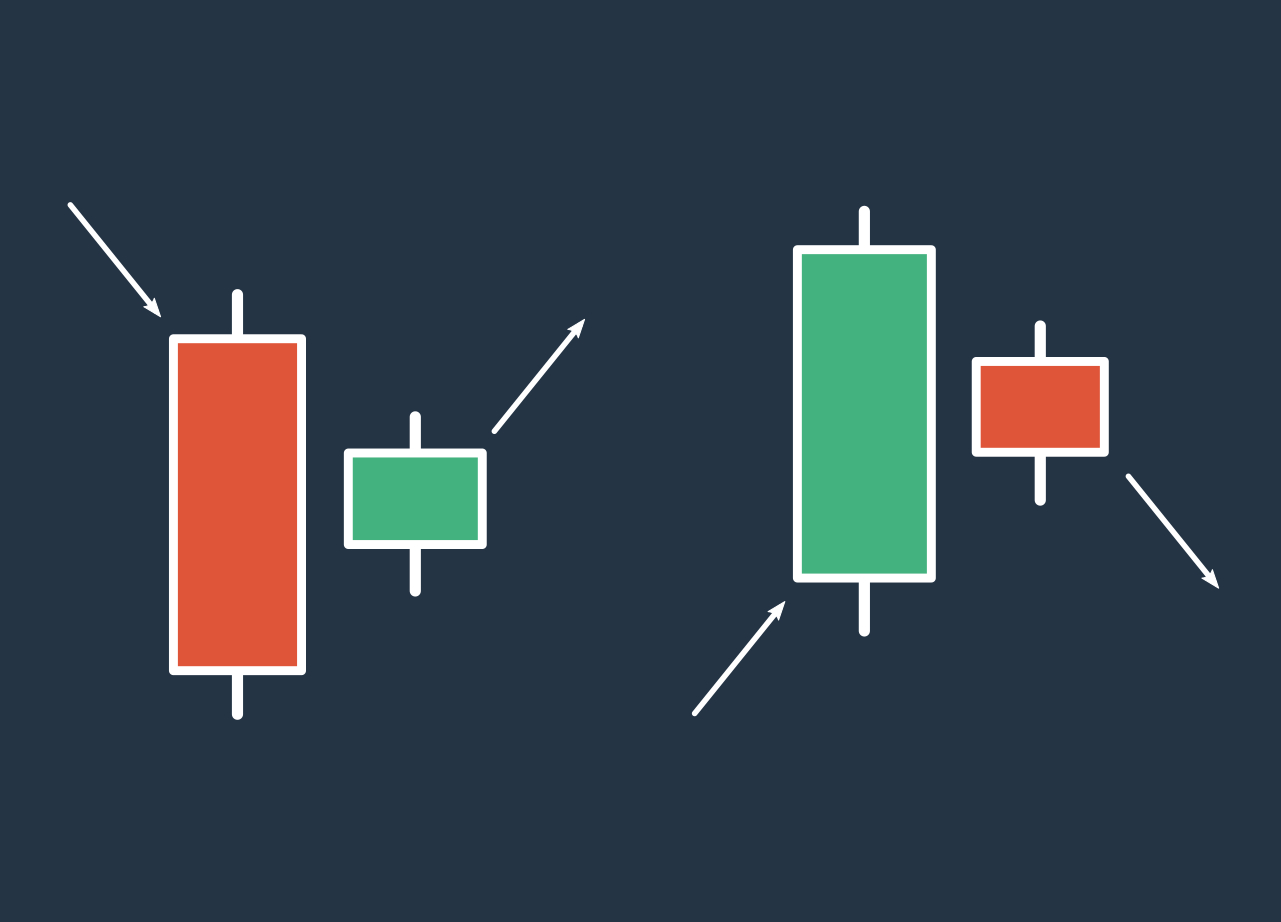 The Harami pattern, as I already mentioned, consists of a pair of candles. It usually proclaims that the current trend is coming to an end.
The first Harami candle is long and is colored green in the case of an uptrend, and in red in the case of a downtrend.
The second Harami candle is short and opposite in color to the first. This means it will be a short reddish candle when there is an uptrend and a short bullish candle when there is a downtrend.