Linear graphics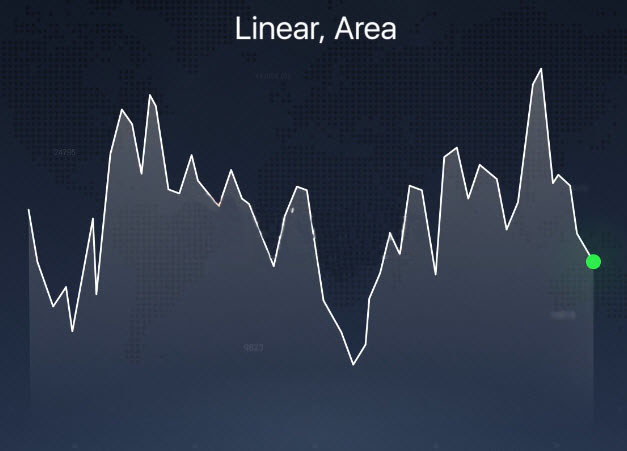 Price movement can be represented as a line. Area and linear graphs are at your disposal for this. But most often Japanese candlesticks are used to visualize charts and analyze the current market situation.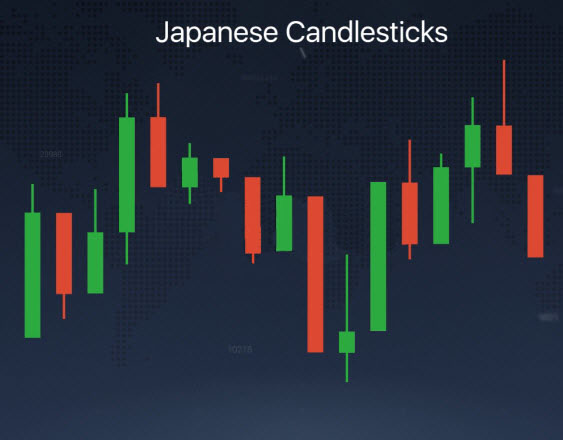 japanese candlesticks
Candlesticks contain information about price changes over a certain period of time and consist of the body and wick.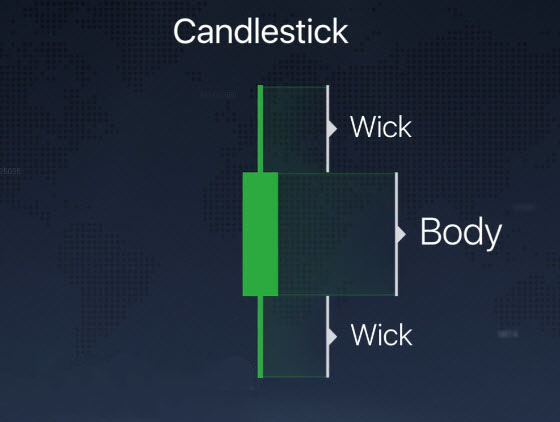 The edge of the bodies displays the opening and closing price, while the upper and lower edges of the wick show the maximum and minimum price.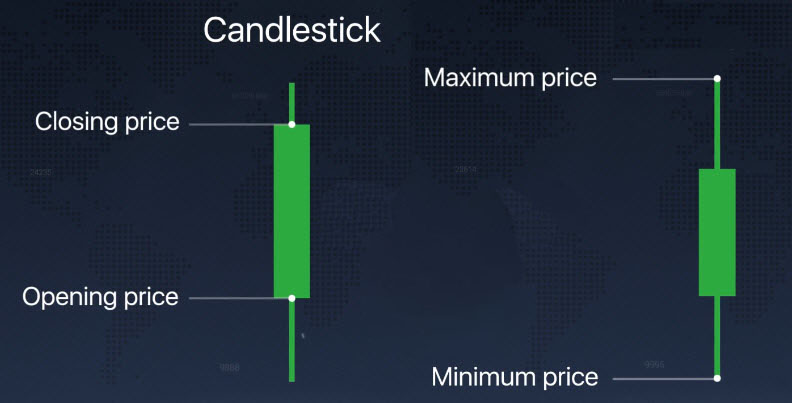 If the price of an asset increases, the candle will turn green. If the price decreases, the candle will turn red. A five-minute candle contains information about price changes during that period. You can also think of it as 5 one-minute periods that would contain the same data but on a different scale.